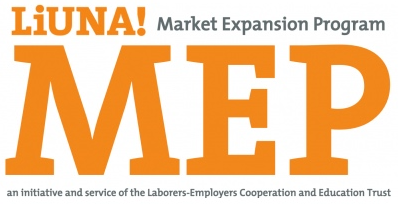 The Market Expansion Program (MEP) allows users to conduct specified market research and project tracking, resulting in an impressive amount of detailed results. It is available to all of LIUNA's Signatory Contractors, and has details on over 700,000 jobs with a total dollar value of over $1 trillion.
3rd Flight was brought in to build the MEP web application, making construction project data from multiple data sources available to LIUNA staff located across the United States. Tools were built for detailed searching of construction projects and for sharing the data with LIUNA staff and members. Project tracking was incorporate for users to be notified of project changes and new projects added based on selected criteria.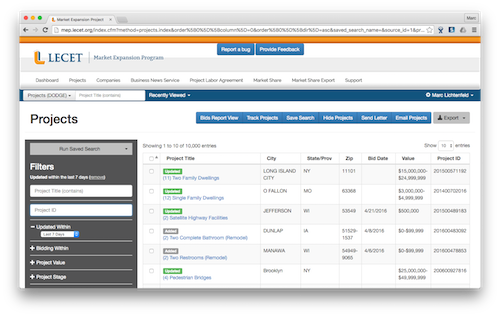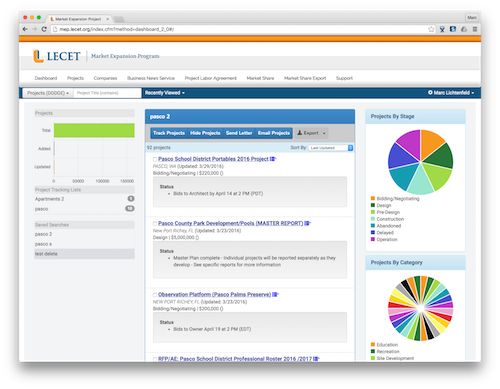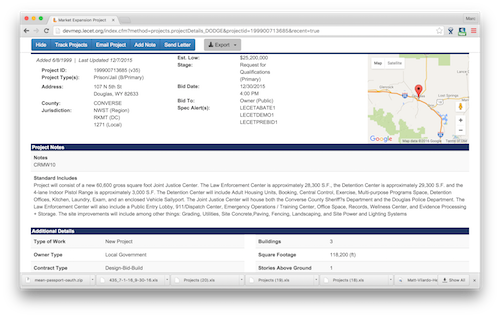 Matt Vilardo has been working with home buyers and sellers in the Kalorama area of Washington, DC for over a decade. After becoming the listing agent for two new condominium buildings, he came to 3rd Flight to help effectively present them online. Together, we built KaloramaCondos.com. Matt also felt it was a good time to freshen his existing property listing site, MattVilardo.com, which was originally built in 2005 and needed to be upgraded for modern browsers and mobile display.
KaloramaCondos.com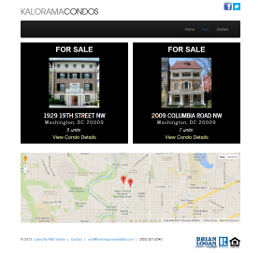 3rd Flight helped Matt launch KaloramaCondos.com. The site showcases each building as well as detailed information about each available unit, including photo galleries and floor plans. Designed from the ground up to be mobile-friendly, visitors to the properties can easily get more information right on their smart phones.
MattVilardo.com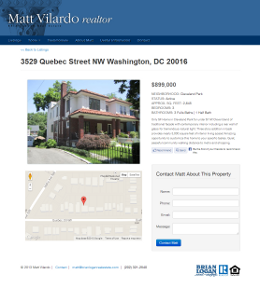 Matt was very happy with the look of his existing property listing site, MattVilardo.com. 3rd Flight incorporated his favorite design elements into a layout that adjusts to varying screen sizes, from mobile phone to tablets to desktops.
Both KaloramaCondos.com and MattVilardo.com are controlled by a custom content management system. It allows Matt to quickly add listings and update every page of both sites.
When agents and prospective buyers inquire about the properties, Matt can easily direct them to the appropriate site to see more. Saving him time in both explaining and distributing information about the properties, he is listing and helping prospective buyers get a better feel for the properties.
---
PaperCatalogsOnline provides innovative online catalog conversion and web shopping services. Since 2001, they have helped companies such as Travers Tool, Creative Teaching Press and United Manufacturers improve the shopping experiences for their customers.
With the use of tablets growing at 78.4% year-over-year, PaperCatalogsOnline sought to offer an experience optimized for this viewing environment. They selected 3rd Flight to create a mobile site to best showcase their capabilities for prospective clients.
The new PaperCatalogsOnline mobile site creates a touch friendly tablet experience, allowing viewers to swipe, pinch-to-zoom and change layout with tablet rotation. More information about their mobile offerings is available on their mobile solution page.
Examples of some of their mobile catalogs (best viewed on a tablet) are: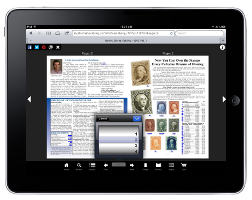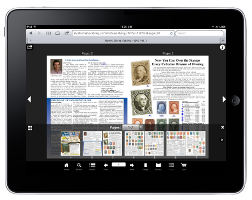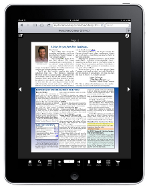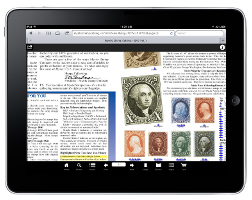 ---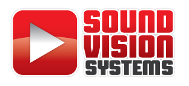 SoundVision Systems designs and delivers custom audio, video, and automation solutions for residences and commercial facilities. They came to 3rd Flight because their existing website wasn't viewable on mobile devices or properly indexed by search engines. Additionally, the site's look was stale and needed a refresh.
"Our six year old site was built on flash, which made it un-friendly to be seen with the Apple products that we all love. It looked dated, was difficult to navigate, and didn't convey to potential clients what we can do for them...our experience with 3rd Flight has increased the volume of web traffic, ultimately resulting in increased revenue"

—Dave Peck, Owner, SoundVision Systems
3rd Flight worked with SoundVision Systems to update their logo and revamp their website to make it friendly to all modern browsers and viewable on mobile devices. The highlight of the site is an image gallery which shows off some of the incredible projects that SoundVision Systems works on for Maryland area homes as well as commercial clients such as Buffalo Wild Wings, STX Lacrosse and Mount Vernon Fitness.
Check out what SoundVision Systems has done for their customers.